The National Democratic Movement has a vibrant and committed membership consisting of Jamaicans from all walks of life. Below are the individuals leading the mission to change Jamaica.
President Peter Townsend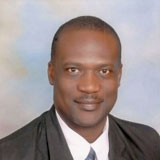 Peter Townsend, Attorney-at-Law, is an Insurance Executive at Sagicor where he serves as the Group Insurance (Employee Benefits) Manager for the Broker Division and is Current President of the NDM (December 2012 – Present).
He was educated at the St. Andrew Technical High School, University of Technology, Canadian Institute of Chartered Life Underwriters, University of London and the Norman Manley Law School.
Mr. Townsend has been a Chartered Life Underwriter and Chartered Financial Consultant at Life of Jamaica and Sagicor for over two decades and has qualified for all major local, Regional and International Life Insurance industry awards.
As a Life Insurance professional he majors in Employee Benefits programmes as well as Estate & business succession Planning. As a lawyer he specialises in Succession Law, Property Law and Family Law.
He is Foundation Member of NDM, as well as Former Constituency Chairman and Caretaker for East Rural Saint Andrew (1996-1997), Former Caretaker and parliamentary candidate for South East Saint Andrew (1997 – 2006), Former Membership Committee Chairman, Former Spokesman on Labour & Welfare and Former Chairman.
Vice President Tavis Smith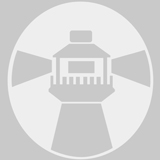 Information pending
Vice President Chris Callen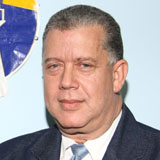 Christopher Callen brings over 15 years of senior management experience and organization and planning skill to the position of Vice President. Educated at St. George's College, he is a Sales, Marketing and Operational Management professional with approximately 30 years proven track record of successful product launch and Brand Development. He was also a former member of the Jamaica Defence Force and was recently accepted into the University of Liverpool for the MBA Programme.
Vice President Apollone Reid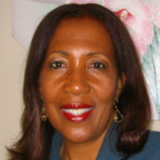 Dr. Apollone Reid is a vice president and founding member, and is also the founder and president of the Jamaica Movement for Social Change (JAMASOCA). She has been a practicing physical therapist for the past 37 years and has operated her own physical therapy clinic, worked in skilled nursing facilities and critical care hospitals, and provided home health services for adult and pediatric care in Jamaica and the United States.
She has received the gold medal for being the most outstanding physical therapy student at the University School of Physical Therapy in Jamaica, 1976; the Healthcare Traveler of the Year Award 2004; appointment to the Advisory Board of Directors for the Healthcare Traveler Magazine (USA); nomination to Walden Ph.D. Outstanding Dissertation Award Competition; and participated in the Walden Poster presentation at Research Symposium 2013. She is the author of the book, A Guide to Healthy Living: Safe Weight Loss at Little or No Cost. She holds a bachelor's degree in psychology (GSU), a master of public health degree (UWI), and a doctor of philosophy in public policy and administration (Walden University).
She founded the Committee Against Reckless Driving (CARD) in 1985 and became an active member of the National Road Safety Council during the 1990s. She travels widely and enjoys playing tennis and baking special Jamaican fruit cakes.
Vice President Curtis Campbell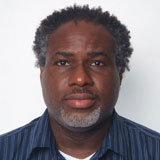 Information pending
Chairman Michael Williams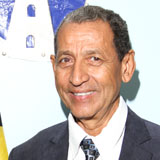 Information pending
Deputy Chairman Michael Elliot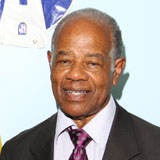 Michael Elliot has a great deal of experience in the agricultural and political fields. He gained an M.Sc. (Master of Science) in Animal Physiology from McDonald College of McGill University in Canada.
He worked with the Ministry of Agriculture's Livestock Development Division for 13 years. He had much to do with the training and settlement of 100 new dairy farmers in the early 1960s-1970s and was Farm Manager at Munro College for 3 years. He was also Councillor of Christiana division North East Manchester for 5 years and ran against Bruce Golding in West Kingston in 2003.
General Secretary Lorenzo Bogle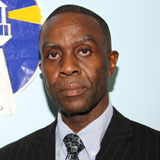 Information pending
Deputy General Secretary Andrew Smellie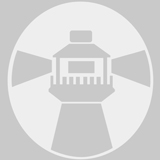 Information pending
Deputy General Secretary Lloyd Stewart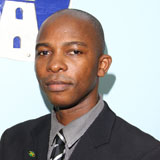 Lloyd Stewart has worked in the financial sector for over fifteen (15) years, in the areas of Customer Service and Investment Advice with an additional stint in the Legal Sector for a period of five (5) years.
His hobbies include research in History and the humanities, he also blogs on Current Affairs issues. His vision is to create a Jamaica where the middle class is a developing economic feature and social cohesion is normal.
Deputy General Secretary Leon Robinson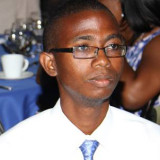 Leon Robinson is founder and CEO of Insight Studios, a highly creative and results-focused design company. He is a past student of Wolmer's Boys and holds a bachelor's degree in Business Administration from the University of Technology, Jamaica. While at UTech, he was a member of their Circle K club, eventually serving on the District Board as Bulletin Editor and was awarded Most Outstanding Board Member (2008-2009). In addition to his responsibilities as Deputy General Secretary, he also serves as Webmaster. His hobbies include reading and surfing the Web.
Trustee Earle DeLisser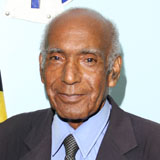 Earle Delisser is a foundation member of the Movement as well as former President (2003-2013), and has the distinction of being the longest serving. He is an attorney at law with over 45 years of experience and owns the law firm Delisser Earle P. He is a graduate of Kingston College and studied at Holburn College and gaining an LLB (Hons) at Middle Temple in London and a Barrister at Law from London University. He enjoys tennis, music and reading.
Trustee Joan Belcher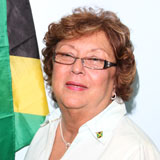 Information pending